Alpha Outdoors sells user-friendly, reliable kayaks and paddling gear to customers all across New Zealand.
Best advice + Realistic prices = Great value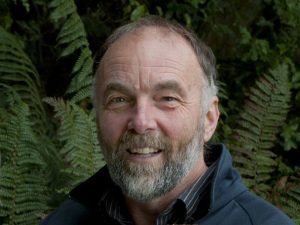 For over 25 years, Bruce has supplied countless individuals, schools, polytechs, outdoor education camps, youth organisations, clubs and adventure tourism operators.
Update – July 2023
"I wanted to take this opportunity to introduce myself and Alpha Outdoors.
In the mid-90s, I started selling kayaks and gear through my adventure education and outdoor training company, Alpha Outdoors. I focussed on selling top quality kayaks and gear within Southland and Otago. Customers appreciated my in-depth knowledge of kayaking, kayaks and gear, and the fact that I only sold well-designed, user-friendly and durable products. I gained many repeat customers from individual paddlers, families, schools, youth organisations, outdoor centres and tourism operators.
With my instructor training, personal paddling experience and growing retail sense, I identified that many people in remote parts of NZ (and even urban areas) did not have easy access to the best advice and realistic prices. Too frequently, they purchased unsuitable or poorly-designed kayaks, paddles, PFDs, etc.
In 2012, Alpha Outdoors started selling online nationwide, using Kayaks Plus as a trading name. Since then, I have sent kayaks and paddling gear to such places as Akaroa Heads, Upper Moutere, Curio Bay, Te Rangiita, Stewart Island and Franz Josef, with occasional sales to Australia and Pacific Islands (and even Lexington, USA).
I am excited to let you know that we have now developed a new online kayak webstore, once again under the Alpha Outdoors name, making it easier for you to shop online.
Welcome to the new Alpha Outdoors kayak e-shop.
Feel free to browse and buy.
Over time I will be adding new features, so please come back regularly."
Cheers, Bruce
Bruce has a reputation for looking after people in the outdoor community:
Special discounts for 'not-for-profit' groups (e.g.

CCNZ camps; SU Youth; Adventure Specialties)
FREE shipping for retail customers in NZ cities and towns (conditions apply)
Voluntary help for selected youth, club and school programmes
Expert advice on equipment and on outdoor activity venues
After-sales warranty support
All good reasons to buy from Alpha Outdoors (formerly trading as Kayaks Plus)
Special discounts
for 'not-for-profit' groups,
such as CCNZ camps,
SU Youth
+ Adventure Specialties.
Ask Bruce about these discounts for charitable organisations.
Enjoy being out on the water
with great paddling gear